The following is a summary of the equipment used by short track speed skaters under the ISU rules:
The Short Track competitor must choose a helmet currently suitable for speed skating in the US ASTM (possibly other, ISU approved) rating system.
The helmet must follow the rounded shape, without protrusions, and have only a minimum ventilation opening not exceeding a few millimeters.
Skaters must wear cut-resistant gloves in accordance with the international cut protection regulations EN388.
In addition, the ISU stipulates that only gloves dominated by white may be used in world competitions organized by them. This was created to make it easier to filter out manual irregularities.
Skin suit, cut-resistant suit, or skin suit with cut-resistant protection
Basically, long-sleeved and long-sleeved clothing should be worn. Speed skaters typically wear elastic clothing. There are many variations, which can include different protections depending on the type.
Based on your current ISU 1265 communication, at least the risk points on the body should be protected with cut-resistant material.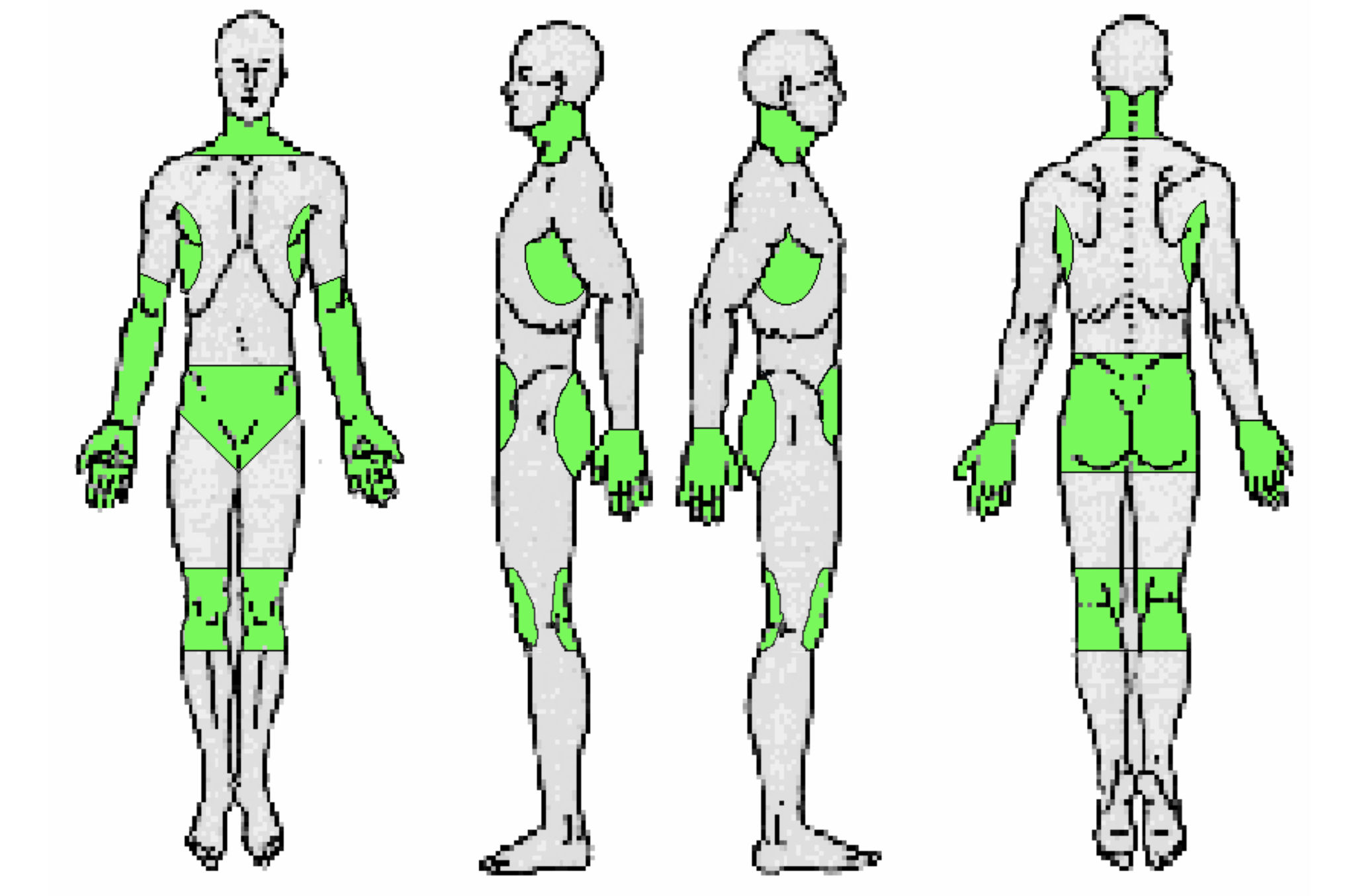 The areas indicated in the figure must be protected in accordance with the international system of resistance to cutting requirements EN388, with at least level 2 material (protection against cutting by sharp objects).
If the skin suit is not cut-resistant or does not reach the top of the neck, a neck guard should be used, from which it should be reached to the top of the chest.
Knee protection
In addition to peri-knee cut protection, padded and / or stiffened knee protection is required. This is typically included in speed skating suits, in which case they are sufficient.
Tibia protection
Like knee protection, shin protection is required by ISU regulations, but does not cover type designation, so rigid tibia protectors or softer versions built into running clothes are also accepted.
Speed Skate
Skates only need to meet a few simple but more important requirements:
The tube frame of the blade must have a closed end.
The lower ends of the blades must not be pointed, they must be rounded to a radius of at least 1 cm.
The blade must be fixed at least at two points to the shoe with non-moving parts.
The information contained herein is for informational purposes only, in accordance with ISU regulations, but is not an official policy.